Harro person reading my blurb.
I'm Emily and I'm volunteering at the Sanctuary this semester. I'll mainly be working on the Free Jazz project, digital storytelling and helping to shoot events – and will be documenting all of it on this blogging device.
In a nutshell, I'm Australian (but I don't sound anything like Paul Hogan, sorry to disappoint :/). My background is in creative writing, journalism and PR but I'd like to get into scriptwriting/film. I study at RPI and came to America to do that whole 'consciousness' expansion thing – in other words to gain insight/ something to write about (oh maaan, what a cliché).
__(insert the rest of my life story here)__
I arrived in the US about a month ago. One of the good things about the flight was that I got to live two August 11's, kind of like the movie Groundhog Day.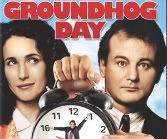 I then couch surfed with a woman called Michelle in Longbeach, California during my first week (if you're thinking 'what the ef is couchsurfing?', go to www.couchsurfing.org/). She had two sons, who were freestyle rappers (8 Mile-style) and spoke like gangsta's – with the 'don't go there (click click)', the 'your momma' jokes and the 'n' word' after ever sentence. This shocked me because I thought people only spoke like that in Snoop Dogg film clips. One of her sons had even been to jail in Chino. I definitely felt like I was in the hood. At night-time I could hear screeching cats and gangs driving down the street with their rap music booming (apparently called the 'cripps' and the 'bloods').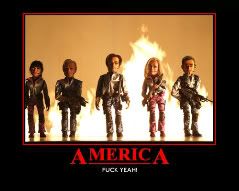 Before I left Australia, I threw an 'Incase I Get Shot in America'-themed party where people could dress up as either dead people or something American. I ended up wearing this cute Minnie Mouse outfit that I happened to buy in a sex shop (which isn't as bad as it sounds! It wasn't like the dress was lacey or dominatrixy – it was just a tad on the short side). So when we went to Disneyland for Michelle's birthday, I thought it would be the perfect opportunity to wear this outfit.
When we arrived at the entrance, however, Disneyland managers crowded around me in an army stance and told me that mothers of small children had complained that my outfit was 'inappropriate', that I should note that Disneyland is a 'family park', and also that it is Disneyland policy that 'only children under the age of 12 are allowed to dress up as Disneyland characters'. To get let in, I had to take off my mouse ears and wear a sweater around my waist for the entire day. I honestly didn't realize that my outfit was that 'risqué'. I mean, it probably should've clicked in my head: 'must not wear porn star attire to Disneyland – especially resembling a Disneyland character that small children look up to', but it never really came to mind. Before we left the park that day, Michelle took a picture of me flicking up my dress and doing the ups to Mickey Mouse. The Disneyland workers looked furious.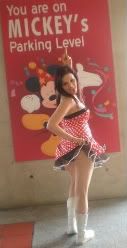 That week I also went to the County Courthouse with Michelle, because she needed to go there to get legal aid. The Legal Aid Center was crowded with mainly Hispanic and African-American people (+ lots of screaming babies), who had been waiting in a queue for hours. While I was sitting there in this long queue with Michelle – who might I add, is a ridiculously intelligent woman who not only can't afford a real lawyer, but also can't afford tertiary education or health insurance, it really started to sink in that if you're a low income earner in America, it's almost like living in a third world country! Michelle waited for hours and then when it was finally her turn, she had to sign a document acknowledging that she understood they could only offer 'legal aid' and couldn't actually give 'legal advice'. The legal aid employee said 'Oh yes, I've dealt with that company before' (i.e. they must get sued a lot), but she kept her lips pursed the entire time because they aren't allowed to give any real legal advice/guidance, as they don't want to be liable if people take their advice and then lose their cases. It seems that because Americans sue each other so frequently, they must fear getting sued so much that they're more reluctant to help one another :/. It makes the whole 'land of the free and home of the brave' spiel seem kind of ironic.
(take a breath)
On a lighter note, in my second week in the US, I went on a tour of Hollywood, Joshua Tree, Route 66, Grand Canyon, Las Vegas, Death Valley, Yosemite, San Fran – etc. The highlights were probably the helicopter ride over Grand Canyon, experiencing 135 degrees Fahrenheit in Death Valley and walking over the Golden Gate Bridge during a fog storm which then cleared into sunshine and blue sky within seconds.
I then couch-surfed with a couple in NYC (the wife's a professor at Columbia, and the husband works at the American Museum of Natural History). On my first night there, the husband got out his sock puppet collection and introduced me to each puppet, which was really weird – like a scene out of Seinfeld or something…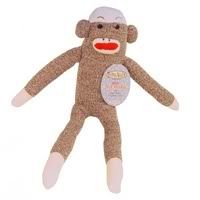 Since then, I've been in Troy, NY – at RPI. International students had a welcome dinner during the first week that happened to be held at a church. I met an evangelical couple there who didn't know the difference between Austria and Australia.
I also befriended an RPI student who told me that his basement at home has about 60 rifles, along with a catapault launcher and grenades. Sure enough, he signed up for the Rifle Club on activities night. Guns are a massive culture-shock to me because they're banned in Australia, so I've never even seen a gun before! When I questioned him about guns, he gave me the 'right to bear arms' speech. I felt like I was truly in America now that I had met a gun-toting American and evangelicals (who also happened to have shite geographical knowledge).
I was starting to worry that I didn't really fit in here, but I think I've found my nook at the Sanctuary. Everyone here seems like they actually have a soul (i.e. are eccentric and interesting!) and actually think about things and/or stuff.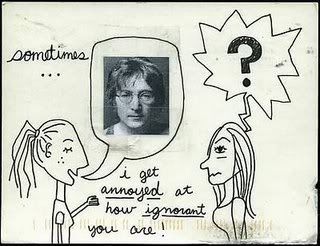 Last Friday, Andrew gave me a tour and made us all lunch, Steve offered me some 'whitener' (which I now know means 'milk') and I got to see Branda have one of her 'obsessive' moments (only a minor one though). She also showed us a link that one of her students posted on facebook about Obama's supposed connection to the Weather Underground therefore making him a terrorist. 'Van Jones. Jeff Jones'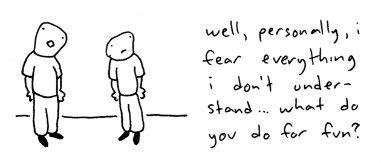 All in all, a great first day.
Anyway, so you'll probably see me around. I tend to wear weird outfits and moon boots. You might also see me standing on the wrong side of the road waiting for a bus to come. If you see me doing that, can you please remind me that cars drive on the right side? I keep missing my buses!
Sorry I made you age 10 years reading this blurb. I'm not good at being concise good and doing other things good too.
Over n' out,
Em-bryo Brinksmurf