Date/Time
Date(s) - Wednesday 05/10/2017 - 05/11/2017
11:00 pm - 1:30 am
This evening event is part of a joint collective day: Unite for Parole and Prison Justice: A Day of Advocacy and Action.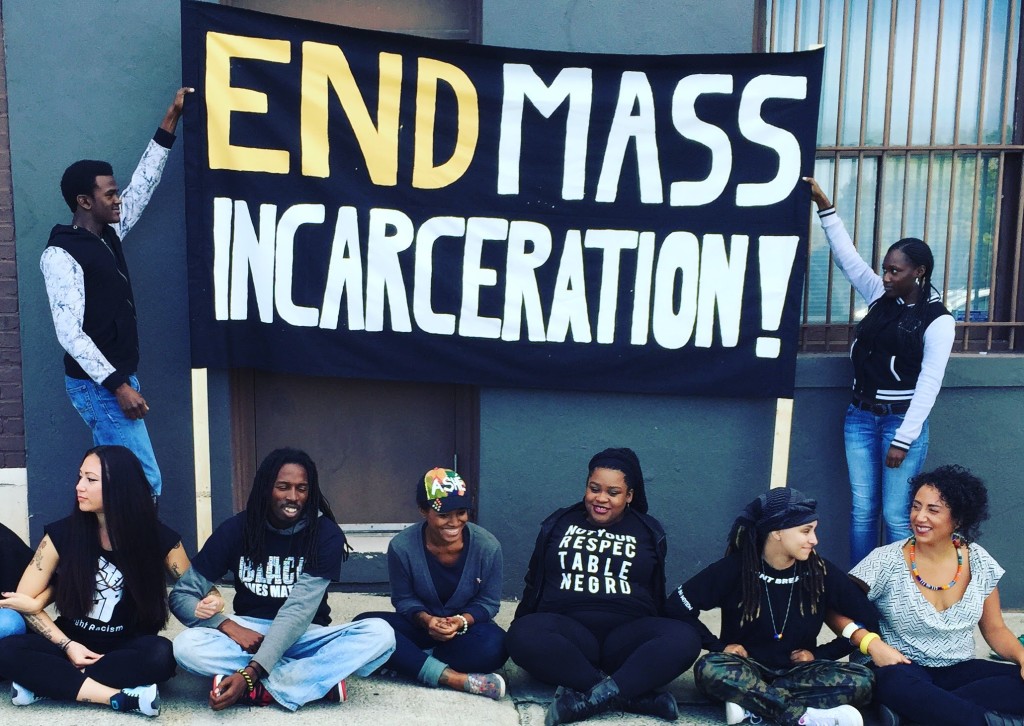 In person presentation by filmmaker Brett Story! Plus, introductions from local prison justice advocates:
Capital Area Against Mass Incarceration–Taina Asili & Arts and Action Committee poem
Prison Action Network — Judith Brink
NY State Prisoner Justice Network/
BLOCK program– Diamond Owens poem
Parole Justice NY — Naomi Jaffe
Parole Justice Committee of Capital Area Against Mass Incarceration and Campaign for Alternatives to Isolated Confinement (CAIC)– Alicia Barraza and Doug VanZandt
and others

Sponsored by iEAR Presents!
More people are imprisoned in the United States at this moment than in any other time or place in history, yet the prison itself has never felt further away or more out of sight. This film unfolds as a cinematic journey through a series of landscapes across the U.S. where prisons do work and affect lives. Co-sponsored by iEAR Presents!
Brett Story is a writer and independent non-fiction filmmaker based out of Toronto and New York. Her films have screened at True/False, Oberhausen, Hot Docs, the Viennale, and Dok Leipzig, among other festivals. Her first feature-length film, the award-winning Land of Destiny (2010), screened internationally and was broadcast on both Canadian and American television. Her second feature documentary, The Prison in Twelve Landscapes (2016) was awarded the Special Jury Prize for Canadian Feature Documentary at Hot Docs, the Prize for Best Canadian Documentary at the DOXA Documentary Festival, and a Special Jury Mention at the Camden International Film Festival. The film will be broadcast on PBS's Independent Lens in 2017. Her journalism and film criticism have appeared in such outlets as CBC Radio and The Nation magazine, and she is currently completing a book manuscript for the University of California Press titled The Prison out of Place. Brett holds a PhD in geography from the University of Toronto and is currently a postdoctoral research fellow at the Center for Place, Culture and Politics at the City University of New York Graduate Center. She was the recipient of the Documentary Organization of Canada Institute's 2014 New Visions Award and the 2016 Governor General's Gold Medal from the University of Toronto for academic excellence. Brett is a 2016-2017 Sundance Institute Art of Nonfiction Fellow.
"I have worked with prisoners and on criminal justice issues, in Canada and the USA, for over a decade as an activist, journalist, artist and academic. I have long thought about how such coercive structures have come to be so normalized within our social landscapes. No country in the world has a prison population as vast as the United States', and yet for many people imagining a world with fewer prisons feels like an impossible task. As a filmmaker with a geographer's eye, I spend a lot of time considering the relationship between where we are, what we see, and how we think. While films that bring us inside penitentiaries to convey the humanity of those incarcerated can have important stories to tell, I can't help but feel the limitations of a cinema whose highest aspiration is simply that of evoking sympathy. I want the imagery to do more, and wonder if seeing prisons differently might be key to thinking about prisons differently."
"Unexpectedly moving… an unsettling mural of systemic damage." NY Times (CRITICS' PICK)
"Story's film illuminates a void" — The Village Voice
"The film we need in the present moment of the carceral state." — Judah Schept, Antipode
Winner: Special Jury Prize – Canadian Feature Documentary, Hot Docs Canadian International Documentary Festival
Winner: The Colin Low Award for Canadian Documentary, DOXA Documentary Film Festival